Monument Bathroom Tile Contractor
Choosing what's best for your home is the hardest thing to do when you have to battle between beauty, durability, and cost. Nearly most of the time, these three don't come together all at once. Your bathroom is just a small portion of your house, but you want to make yourself, or even your visitors have a worthwhile stay in it.
That is why Colorado Springs Tile And Flooring is always ready to help you in building your bathroom walls and floors!
There is a lot to consider in picking the specific bathroom tile, depending on the necessity and the way you want your bathroom to be. However, our tile experts will be with you every step of the way.
The services we can provide are right inside your budget, and you can rest assured that the money you spend is never going to be a waste. We'll offer you the most comfortable bath you'll ever have without getting interrupted by huge repairs. We guarantee you nothing less than long-lasting, eye-pleasing bathroom tiles.
Talk to Colorado Springs Tile And Flooring's bathroom tile experts at (719) 259-1418 for a free consultation now!
Which Will You Shower With?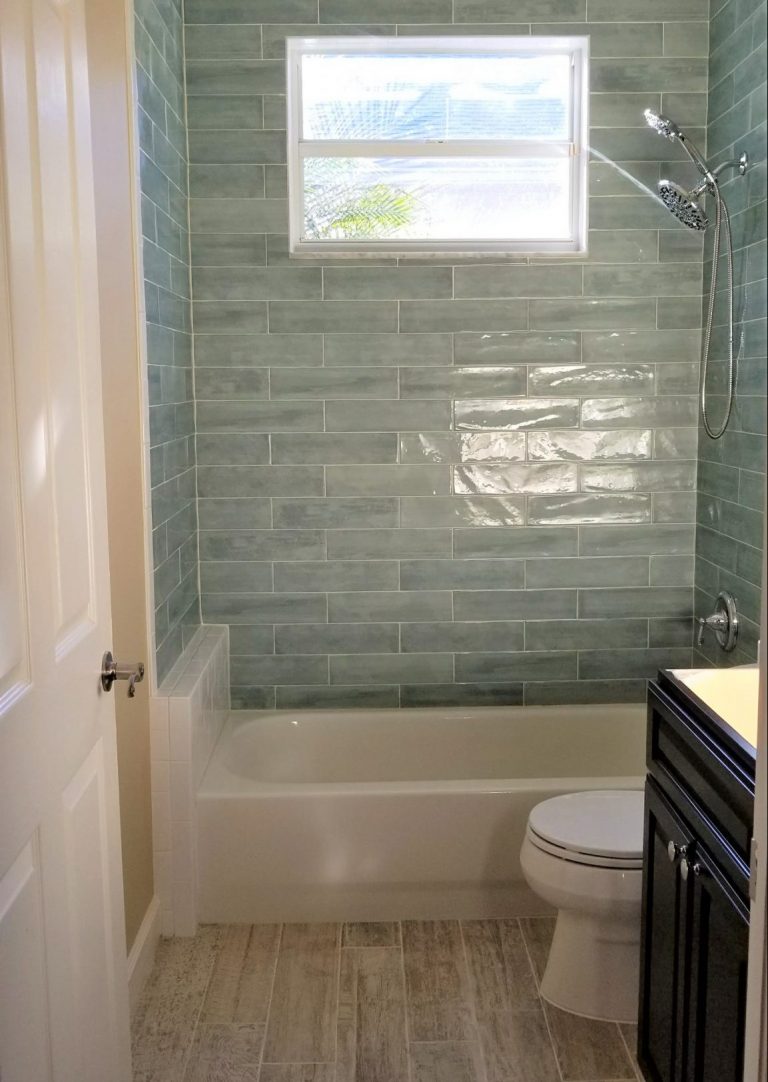 Our Monument, CO team of installers will follow the style of your choice. The countless colors and design options available in our records might be difficult to choose from, but we are open to give suggestions, too! If you are still undecided, this list of the most popular bathroom tile types might bring great help.
Glass Tiles
If you prefer to have a bright and spacious looking bathroom, glass tiles are right for you. Available in a wide variety of shades and colors, this is easy to customize, reflecting not only light but your personality as well. The materials suits you if you're a practical person since it requires less maintenance, doesn't stain, and water-resistant.
Marble Tiles
This is the perfect tiling material for luxurious bathrooms. The colored veins that crawl throughout the tiles give texture and effortless design to your shower room. It can also be easily harmonized with modern or traditional decorations. Marble tiles are also waterproof and can be polished to shine. White marbles are our most preferred variety because, by experience, most customers wanted light bathrooms.
Porcelain Tiles
This classic and timeless bathroom tile will make you ponder upon your bath that there are things that can stand up to the test of time. It is praised for being highly water-resistant, tough, and not easily stained. Our team can make stunning effects from matte or high-gloss to wood or stone exterior. Also, we'll make you choose among a myriad range of colors.
Vinyl Tiles
Vinyl tiles suit you if you're on a budget but want to achieve the elegance of other bathroom tile materials. We can mimic wood or stone designs coming from its dramatic improvement of appearance through the years. Vinyl tiles are made from waterproof plastic and are best for your bathroom flooring. It is also easily installed and requires little to no maintenance requirements.
Ceramic Tiles
Glazed ceramic tiles create a practical protective layer, making them impermeable to water and stain. When chosen as tile material, ceramic gives a stylish and classy yet simple approach to your bathroom.
The design options with ceramic tiles are endless. Also, it is very easy to clean. If you're a busy person or you just don't want to spend your mornings cleaning your bathroom, this is perfect for you.
Pebble Tiles
These are also known as pebble rock tiles. If you want the natural-looking type of bathroom, then groove into this tile. Pebble tiles add a pleasant and noticeable texture to your design. It is popular among our customers due to its unique effect on their bathrooms. When given ample time for cleaning, this can be even preserved for years!
Once you picked the tile of your best interest, we will then deliberate the tile size to be used. This will be according to the space covered by your bathroom. Some of the tiles come at a cost, but it's a sensible investment that lasts for a long time.
With high-quality materials and our professional service, your bathroom is sure to have a durable set of tiles that will impress every spectator and provide comfort for every user.
Incomparable Bathroom Tile Contractor in Monument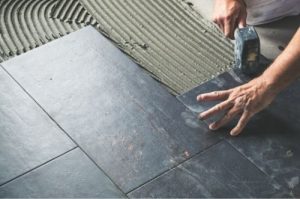 Our Monument experts have been through many projects, and we received nothing but positive feedbacks throughout our years of business. Whether you are making a new bathroom or deciding for a renovation, we are surely your top choice. Colorado Springs Tile And Flooring delivers only excellent materials and perform no less than a meticulous job for your bathroom tile installation project.
With us, connecting with you and installing your bathroom tiles are given symmetrical importance. We use the exact products from our advertising and level—or even exceed—your expectations. At a realistic price, our specialists and licensed professionals will take you to a place you never expect to exist precisely at your home.
Make That Call!

Proper preparation and planning are key to a successful outcome. Trust us to make your dream bathroom come to life. The only limit we have is the distance between your fingertips and the dial button of your phone.
Talk to Colorado Springs Tile And Flooring's bathroom tile experts at (719) 259-1418 for a free consultation now!