Castle Rock Commercial Tile Flooring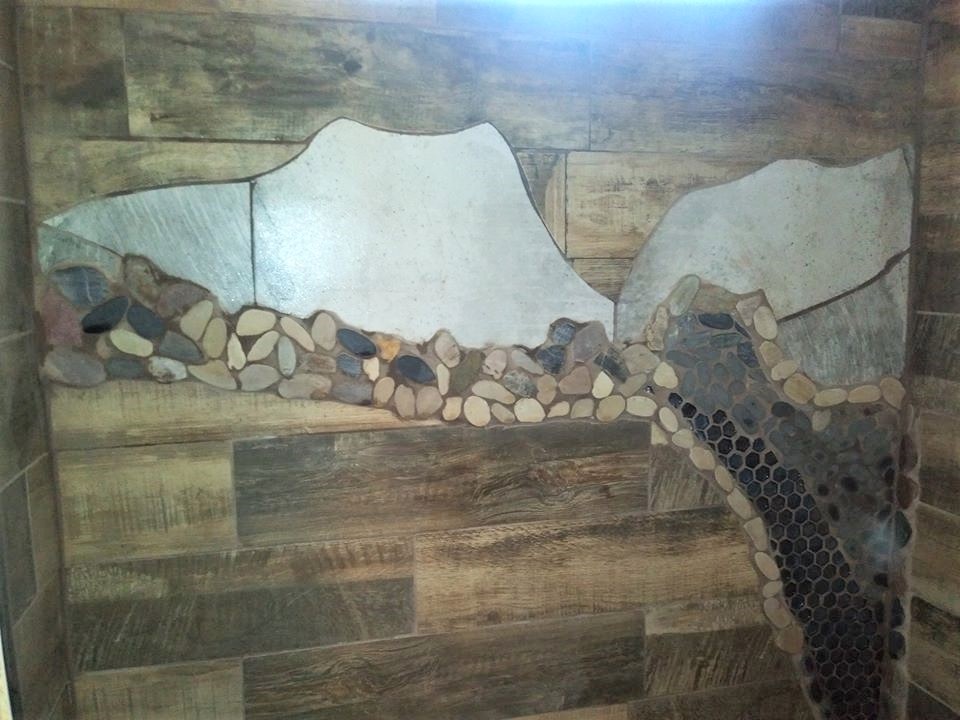 If you are an owner or a manager of a commercial building in need of construction or remodeling, choosing the right flooring material will be one of your priorities. Fortunately, we have the best commercial floor tiles here at Colorado Springs Tile And Flooring.
When it comes to flooring, you need to make sure that you installed the most durable yet cost-effective material in your building, and that is exactly what we have to offer. Whether you want to use ceramic or opt for a more elegant marble, we have the right tile for you.
Our commercial tiles are made from quality materials that are sure to last the test of time. With our experts ensuring they are properly installed, and you are giving them the proper maintenance they need, our commercial tile flooring will be one of your top wise investments when it comes to construction.
Contact Colorado Springs Tile And Flooring at (719) 259-1418 for a free consultation with a commercial tile flooring expert in Castle Rock now.
Overview
Commercial tiles, despite the name, are suitable for residential flooring as well. They are a functional yet stylish set of flooring materials. Tiles play a significant role in the overall atmosphere of a particular room or area. These tiles, as you may already know, are composed of different materials. Some of the more common types of commercial tiles are ceramic, mosaic, cement, and natural stone tiles. You may have also heard of Vinyl Composition Tile (VCT). It is a flooring material that is used in commercial tiles.
With a SCOF or DCOF rating of not more than 0.80, commercial tiles are commonly used in hospitals, hotels, offices, and the likes. For wet areas, polished or glazed tiles are advised unless the SCOF or DCOF rating is more than 0.60. For inclined surfaces, the SCOF and DCOF ratings should at least be 0.80. Commercial tile flooring is designed in a way that could withstand high foot traffic without losing its visual appeal. This will effectively give the visitors a nice first impression of the commercial space or building.
Manufacturers make sure that commercial tiles are extra durable. This is one reason why they are the most popular choices for hospitals and other institutional environments. Their durability is achieved through forcing chips of polyvinyl chloride together with the use of heat and pressure. This process makes commercial tiles less prone to cracks, giving them approximately 18-20 years of lifespan.
When it comes to design, commercial tiles won't be at the end of the line. They, too, have a wide range of colors and patterns to choose from. What's even better is that these designs won't fade from ultraviolet light exposure.
Also, the advantage of commercial tile flooring doesn't stop there. Speaking about the financial aspect, these tiles are also commendable. Compared to other flooring materials, commercial tiles are quite affordable. Considering their durability and their pleasing visual effect, they are beneficial for your business.
If you are still aren't convinced that commercial floor tiles are the right choice for you, here's another highlight for this flooring material. Its insulation quality makes it capable of absorbing the sound of footsteps. That will be extremely advantageous in a commercial area where high foot traffic is present.
An additional bonus: tiles are easy-to-clean flooring materials. This provides an even more win-win situation for you. With commercial tile flooring, you can install a cost-effective flooring that will upgrade the look of your commercial building without the need for laborious routine maintenance.
If you are now ready to give your building—or even home—a fresh and elegant look, talk to our flooring experts now to purchase the best commercial tiles for your project.
Contact Colorado Springs Tile And Flooring at (719) 259-1418 for a free consultation with a commercial tile flooring expert in Castle Rock, CO now.
Types for Commercial Floor Tiles
Tiles are made up of various materials. To better decide what type of commercial tiles are most suitable for your building, it is best to know the difference between these materials.
The following are the most common types of commercial floor tiles:
Ceramic. Two types of ceramic tiles are available: glazed and unglazed. Unglazed ceramic tiles are easy to maintain and are attractive flooring materials. They are often red due to the mixture of clay that is hardened at a high temperature. Restaurants and food-centered businesses usually install ceramic tile flooring.
Glazed ceramic tiles are durable and slip-resistant. They are also resistant to stains and scratches. Also made from clay, the only difference glazed ceramic tiles have from the unglazed tiles is that a liquid glass is added to the mixture as it gets hardened at a high temperature.
Concrete. Uncovered concrete tiles are typically used in many commercial spaces like retail storefronts. Most of these commercial concrete tiles are made out of Portland cement, stone, water, and air. These tiles have high alkaline content as well as moisture, grease, and oil.
Porcelain. These types of commercial tiles are more durable and absorbent. This is because porcelain is a more dense flooring material. As a result, porcelain tiles are fit to be used outdoors, for it can withstand any type of climate. They are made up of kaolinite, ball clay, bone ash, quartz, and alabaster.
Slate. This type of flooring material is soft, smooth, and natural stone. Slate tiles are available in various patterns, textures, sizes, and colors. They are known to be durable and stain-resistant because of its semi-porous nature. Slate tiles are made from shale and clay quartz. They typically don't have an acrylic finish, but one can opt for this. Overall, slate tiles are advisable for areas exposed to lots of food and liquid spills.
Saltillo. This type of commercial tile is handmade in Mexico and is designed to be rustic. Saltillo is made from unprocessed clay and is available in different textures, sizes, and colors. It has a porous nature and has high alkaline content. Cleaning these tiles will require the use of neutral detergent. Also, saltillo tiles are not engineered for freezing temperatures.
Benefits of Commercial Tile Flooring
The following are the top benefits of installing commercial tile flooring:
Durability. If the commercial floor tiles are installed properly and are given the maintenance they require, they can last for up to 15-20 years or even longer. These tiles can withstand wear and tear in high-trafficked areas and extreme climates.
Easy maintenance. Although commercial floor tiles are naturally durable, giving them proper care will make them last longer. Fortunately, they are pretty easy to maintain. You just have to know which type of cleaner is suitable for the type of commercial floor tiles you installed. Aside from that, using common household products is already enough to maintain the cleanliness of the tiles and extend their lifespan.
Versatility. Commercial floor tiles are available in various textures, colors, and patterns, which make them versatile enough to be used in different commercial areas. They can still be attention-grabbing even in crowded environments and can be recreated with various design options.
Environment-friendly. Commercial tiles are generally free of any acidic products or substances. This makes them harmless to the environment and incapable of compromising your space.
Commercial Places with Tile Flooring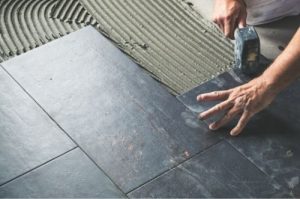 Some of the commercial places that install commercial tile flooring are the following:
Banks. These facilities often use ceramic, granite, and slate tiles as commercial flooring materials. They give off the clean and professional look suited for the upscale environment.
Exhibitions. When deciding what commercial flooring materials to use, museum and exhibition managers often choose customized tiles that are easy to install and quick to remove as well. These commercial tiles can either be made of porcelain, ceramic, granite, or slate.
Headquarters. For headquarters with elaborate lobbies, mosaics are the best material for commercial tile flooring. Mosaic tiles are versatile enough to be used in every commercial area. Although aside from mosaic, ceramic tiles are appropriate commercial flooring material to create a working environment in any headquarter.
Healthcare facilities. Wood, marble, and ceramic tiles are commonly used for commercial flooring in clinics and hospitals. Hard flooring is always the way to go for these facilities, and ceramic tiles remain their most reliable option. Ceramic tiles are hygienic commercial flooring materials that are water-resistant, preventing slips, and falls from happening.
Hotels. When it comes to hotels, porcelain, granite, and slate tiles are the most popular flooring materials. Clean, sleek, and elegant, commercial tiles work well with appealing to hotel visitors.
Offices. Interior design is essential for every office out there. When it comes to flooring, glazed tiles are the most recommendable. Slate, ceramic, porcelain, mosaic, and glass tiles tend to not just add beauty to the working area but give a positive impression as well. Additionally, glass tiles can keep your office temperate and energy-efficient.
Restaurants. For restaurants, they often use commercial tiles that are either porcelain or ceramic for flooring. Aside from having glazed tiles adding sheen to the interior design, these commercial floor tiles can withstand heavy foot traffic from both visiting customers and working staff.
Shopping centers. Shopping malls can gather high foot traffic almost every time due to the various leisure activities they offer. Because of this, both indoor and outdoor malls often use not just visually appealing tile designs but durable commercial tiles for flooring as well.
Shops. Retail spaces and storefronts often use porcelain, slate, granite, and ceramic tiles as flooring materials. Aside from their durability, the design of these commercial tiles is essential to catch the attention of more customers.
Train stations and airports. For these areas, foot traffic can be of the highest volume. Commercial tiles fitted for train stations and airports shouldn't be slippery, making ceramic floor tiles an appropriate option.
Best Commercial Tile Flooring in Castle Rock
Whatever type of commercial building you own or manage, our commercial tile flooring service will surely bring its interior to another level.
In Colorado Springs Tile And Flooring, we offer a wide range of commercial tiles for you to choose from. We have all the available flooring material in the market for you to see and examine. From natural stones to synthetic materials, we have them all right here in our store collection.
Aside from the material of your commercial tiles, we will also guide you in determining the best design suited for your building and kind of business. The design options are nearly endless, ensuring that you will find your most preferred design here.
We guarantee that you don't need to look any further. Our experts here in Castle Rock will help you in the whole duration of your flooring project. From giving suggestions to the actual installation, we offer quality commercial tile flooring.
Free Consultation

We understand that you want your commercial building to look the best it can be. We also know that wise investment is important for you. That is why we are here to help you choose the best commercial tile for your flooring project.
Contact Colorado Springs Tile And Flooring at (719) 259-1418 for a free consultation with a commercial tile flooring expert in Castle Rock now.