Florissant Stone Tile Flooring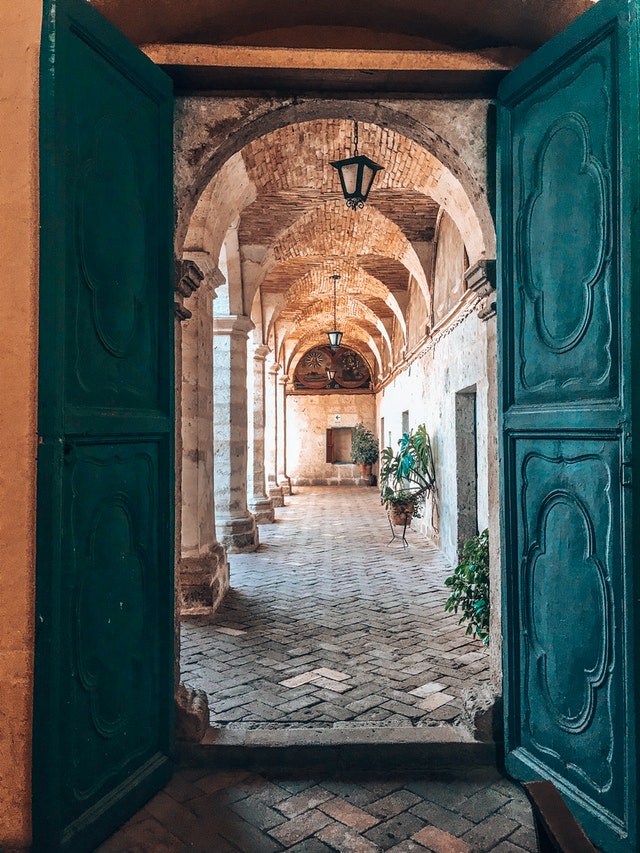 If you want to remodel your office space or home to have that rustic feeling, natural stone tiles will be best for your flooring. Stone tiles increased its popularity due to its naturally attractive visuals and proven durability. Using them as flooring materials will be like getting the best of both worlds. If that is what you are looking for, Colorado Springs Tile And Flooring is here to provide that.
We will let you choose from our vast options of natural stone tiles. You will have control over what size, shape, style, texture, color, or design you want your floor tiles to have. Our Florissant, CO experts will be working alongside you to ensure that you choose the best stone tiles fit for your location and purpose. Whether you are already set on ordering your chosen stone tiles, or you still need more convincing to purchase some, our experts are ready to guide you.
Contact Colorado Springs Tile And Flooring at (719) 259-1418 for a free consultation with a stone tile flooring expert in Florissant now.
Overview
Natural stone is the most elegant and luxurious flooring material present in today's market. The term natural stone refers to various mountain-borne mineral substances that are notably contrasting against any synthetic stone products. Marble, slate, limestone, travertine, granite, and sandstone are the common natural stone flooring materials.
Depending on the location you want to use it on, you should consider the different properties of each type of stone tiles to know what's the most appropriate. As you try to decide, these are the general factors you need to keep an eye on:
Absorption rating. This refers to how porous the stone tile is. The higher the rating, the more susceptible to stain the tile is. Additionally, more absorption means a higher tendency of getting cracked due to freezing conditions.
Grade. Grading systems are utilized by retailers to determine the quality of stone tiles. Grades can refer to size, shape, thickness, and the surface condition of the tiles as well.
Coefficient of friction. This refers to how much traction the stone tiles will have. A higher coefficient means more traction. This is especially important to take note of if you are constructing or remodeling bathrooms, kitchens, or any high-traffic commercial areas.
Indoor vs. outdoor rating. Other natural stone tiles are more suitable flooring materials for outdoor usage rather than indoors.
Oxidation. Being formed beneath the earth for millions of years, natural stones can have various disparate elements. Sometimes, iron is present among these elements. When used in an outdoor area, the traces of iron will oxidize, making the stone tiles rust and entirely degenerate over time.
Types of Natural Stone Tiles
There is a wide variety of stone tiles that you can use as flooring materials. This includes marble stones, limestone tiles, granite tiles, slate tiles, ceramic tiles, travertine tiles, flagstones, terracottas, and quarry tiles.
Additionally, you can choose to use either of the following natural stone tiles for flooring:
Natural mosaic or glazed mosaic tiles. These are small flat stones with crisp edges.
Moon mosaic tiles. These are small stones that are completely round.
"Sliced" pebbles. These are small oblong stones.
Natural, glazed, or polished pebble tiles. These are simply little stones with various colors.
Benefits of Natural Stone Tile Flooring
The following are the benefits of installing natural stone tiles for flooring:
Vast options. Each type of natural stone tiles offers a wide variety of designing options. The individual types have specific designs fit for whatever area you plan to use them on.
Unique feel. Although other flooring material can somehow replicate the appearance of natural stone tiles, nothing beats the feeling of the real material. The fact that they bear mountain-borne heritage, installing stone tiles can somehow establish a sense of power and prestige in a certain location.
Nice texture. Stones are extracted as raw chunk slabs from the earth. These slabs are then refined and resized into usable tiles. During the refining process, various texturing treatments can be applied to the tiles based on the appearance they are aiming for. The stone tiles can be smoothened, polished, put through a tumbling process, or left with a slight natural cleft.
Great durability. Natural stones are as hard as a rock. When installed and maintained properly, you can expect the beauty and quality of stone tile flooring to last for decades without the need for replacement.
Works well with radiant heating. Natural stones are conductive flooring materials. They work well if paired with radiant below-surface heating systems. If you live in cold areas, this feature comes in handy.
Drawbacks of Natural Stone Tile Flooring
These are the following drawbacks to using natural stone floor tiles:
Extra absorbent. Although stone tiles are solid, their surface is composed of millions of microscopic pores. This makes them extra absorbent that when liquid spills on the stone tiles, moisture will seep down into them. This will not only set the stain but will also degrade the material from within. Because of this, natural stone tiles require regular sealing maintenance during and after the installation process.
Rough texture. Slates with cleft and naturally textured stone tiles are visually pleasing for lots of people. Yet, although they are great rustic elements, these tiles can get a bit too jagged or edged that they get hard or painful to walk on.
Coldness. Without any radiant below-surface heating systems, natural stone tiles are among the coldest flooring materials in the market. Their ability to transmit heat means they lose warmth quickly too. When this happens, surfaces of stone tiles become chilly or even icy, especially during winter.
Inconsistency. Natural stone tiles hold uniqueness of color, pattern, size, and shape in every single piece. There is always some kind of difference between the tiles, even with Grade A materials that tend to be more consistent. Because of these variations, maintaining control during installation may be hard to achieve.
Susceptible to damage caused by acids. Since stones are Ph bases, they will automatically react when they come in contact with an acidic substance. Often, this will result in discoloration of the tile surface. Because of this, you should be more careful not to spill juices or sauces. Also, there will be certain cleaners that you can't use on stone tile flooring.
Expensive. Compared to other flooring materials, stone tiles are notably more expensive. Even if you want to give your space a high-end appeal, this isn't a great choice if you have a small budget. And if you can't guarantee that the stone tiles will be well-taken care of, the initial investment would especially not be worth it.
Best Stone Tile Flooring in Florissant
You do not need to look anywhere else if you want some premium quality stone tiles. In Colorado Springs Tile And Flooring, we offer a wide variety of aesthetic and durable natural stone tiles you can freely choose from.
We have a team of experts that will help you decide on what exact stone tile to purchase. We can guide you on what type is appropriate in your area and what design will accurately reflect your personality. Additionally, we will also install your stone tiles with the utmost expertise from our flooring professionals.
We guarantee a quality stone tile flooring service that would prove to be a wise long-term investment.
Free Consultation

If you are not sure that you want stone tiles for your floor or you're still undecided about what type to purchase, our experts are ready to help you.
Contact Colorado Springs Tile And Flooring at (719) 259-1418 for a free consultation with a stone tile flooring expert in Florissant now.