Larkspur Kitchen Tile Contractor
Every homeowner, or at least most of them, considers the kitchen as an essential interior in their home. This is where food is stored, prepared, and cooked for a wholesome meal ahead. Not only is it for dining purposes but also a space for entertainment and communication. Thus, it is necessary to keep it clean and cozy.
And if it needs a nice set of kitchen tiles to jazz up its vibe? Colorado Springs Tile And Flooring is the right kitchen tile contractor to work with.
Most homeowners pay meticulous attention to their kitchens as it radiates a different kind of vibe to a home's overall setup. Putting up one requires a considerable amount of effort as it is the center of one's home. Without a kitchen, not only the homes will most likely feel empty, but the hearts will feel hollow as well.
Since kitchen design and construction are highly profitable throughout the world, it is wise to contact someone who specializes in this matter to guide you through the know-hows. Not only will it save you time, but also save your money from being spent thoughtlessly.
In Colorado Springs Tile And Flooring, we provide various types of tiles for kitchen use that will surely match your taste. Our service extends to kitchen ideas fit with your chosen tile. Undoubtedly, we are the best kitchen tile contractors serving in Larkspur.
Contact Colorado Springs Tile And Flooring now at (719) 259-1418 for a free consultation with a Larkspur kitchen tile expert.
Kitchen Tiles of Quality Materials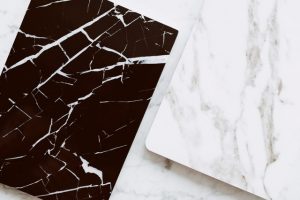 Tiles to be used in your kitchen must correspond to the kitchen goals you are eyeing for. Hence, choosing the type of tile is vital in building your dream kitchen area. However, it is not an easy job to make, as certain factors need to be considered, such as quality and placement, among others.
The following are some of the tiles you can choose from:
Ceramic. Ceramic tiles are made from clay, sand, and water. It is a common type of tile suitable for many applications. It is also easy to install, easy to maintain, and budget-friendly above all.
Porcelain. Porcelain tiles are also ceramic but are denser and stronger. They are entirely waterproof and can be either glazed or unglazed. This type of tile is more apt for high moisture areas than ceramic.
Mosaic. This type is one of the most exciting tiles. It may contain many elements, such as ceramic, stone, marble, glass, porcelain, and even pebbles. It comes in various shapes, colors, sizes, and styles so you can flex your creativity with this one. However, mosaic tiles look outmoded quickly, so it's best to consider its placement.
Cement. This type of tiles is extremely versatile and can provide astonishing patterns and colors. It is best used in low-traffic areas and small quantities.
Stone. Natural stones such as granite, slate, onyx, marble compose the tile. It is expensive yet arguably the best out there. It provides a natural look, and each of the stones' unique shapes and tones provides character to the floor, walls, or any other area. However, stone tiles must be sealed and polished regularly.
Glass. This is a tile of choice for limited vertical surfaces. This is perfect for kitchen backsplashes. It is not recommended for floor use and high traffic area since it cracks under pressure. Glass tile has a sparking, lustrous beauty not found in other types of tile material.
Bear in mind that when choosing tiles, take into account various factors that will best suit your kitchen. Don't decide hastily. Think it thoroughly first to achieve the perfect fit. And when your mind is clouded with so much idea, don't hesitate to tap us to assist you.
Just call (719) 259-1418, and our kitchen tile contractors will be right here to guide you.
Kitchen Tile Ideas to Consider
Colorado Springs Tile And Flooring does not only provide you endless choices of tile types. We also offer services such as tile installment, design, and so much more.
Rest assured, we will never leave you midway. From choosing the material to polishing the result, we got it all covered for you.
To get an idea of what we do, here are some kitchen tile designs for your walls and floors that you might want to try:
1. Instant retro style
2. Glossy counter
3. Mix-and-match tiles
4. Classic tone
5. Multi-colored, fun backsplash
6. Alternate-sized floor
7. Shining, shimmering, splendid appearance
8. Optical illusion effect
9. Modern kitchen look
10. Custom blend
Larkspur Tile Contractor for Your Kitchen
When it comes to tiles, you are totally in the right place with Colorado Springs Tile And Flooring. We have provided a huge number of clients with the best kitchen tiles there is in Larkspur. Additionally, we have guided them through the planning up until everything is done with the utmost expertise.
Our team of kitchen tile contractors understands that every home has its uniqueness, and so does every kitchen. Through the years of being the most trusted tile contractor in Larkspur, CO, we have furnished numerous homes a style of their own. Our creative idea for your kitchen is limitless, and we will continuously add a unique touch in every kitchen we visit. Hopefully, the next one will be yours!
We are known to be very attentive to the needs and wants of our clients, and we always give it our most creative shot to satisfy every customer. With a work ethic like this, people all over Larkspur frequent Colorado Springs Tile And Flooring to seek for our tile contractors who have been praised and recommended by former clients.
The branding our tile contractors have is incomparable to other tile service providers. Guaranteed that with us, you are booked for a new kitchen to fill both your stomach and heart with satisfaction.
sTILE It with Us

Are you looking for the perfect kitchen tile provider, tile installer, or an overall impressive kitchen tile contractor? You're in for a great treat with Colorado Springs Tile And Flooring!
Let's fill that empty stomach and hollow heart of yours with our tempting offers. Be assured that there will be no more sad hours in the kitchen with our extensive tile service. We will make sure that your space for dining, entertainment, and communication will be filled with so much gratification after working with us.
So what are you waiting for? Contact Colorado Springs Tile And Flooring now at (719) 259-1418 to start working on your kitchen goals.